How to make rappeling combine/zh-hans
From Obsidian Conflict Wiki
教程由Fear Factory编写.原文地址在此:http://obsidianconflict.net/forums/viewtopic.php?f=26&t=1145
大家好,相信你们中有许多人经常看见我在论坛中出现,我想我可以帮助像larz那样的人们制作出高质量的地图而并非一坨屎.所以...我要解释如何制作像在oc_bunker和我的地图oc_cave那样的绳索速降联合军士兵.
1.让我们先通过制作一个屋顶带孔的房间或联合军来到的地方来开始教程.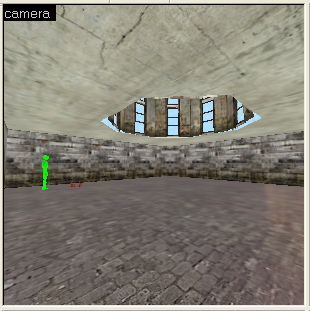 2.在地图的任意位置放置一个npc_combine_s.并且勾选"Template NPC" 和 "Waiting To Rappel?" NPC名称设置为 "rappeler1".

3. Place an npc_template_maker where you want your soldier to spawn at. Name it rappeler1maker and have "Name of Template NPC" rappeler1.
4. Now its time to make them rappel. Make a box with the trigger texture in tools where you want them to cross in order to make the combine rappel. Do ctrl+t and select trigger_once with a name of Trigger1.


5. Now go to the outputs tab and add in all this.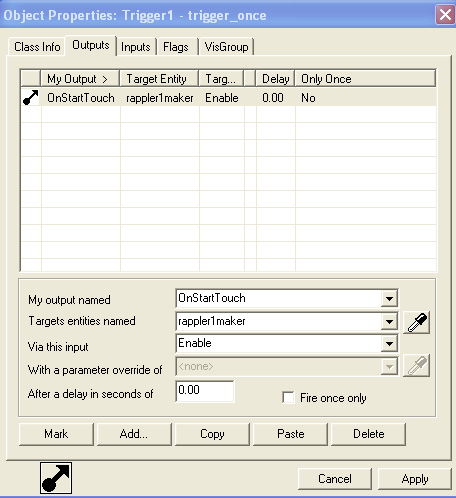 6. We have them spawn now when they pass that trigger but they wont rappel?! Add this to the npc_template_maker's outputs.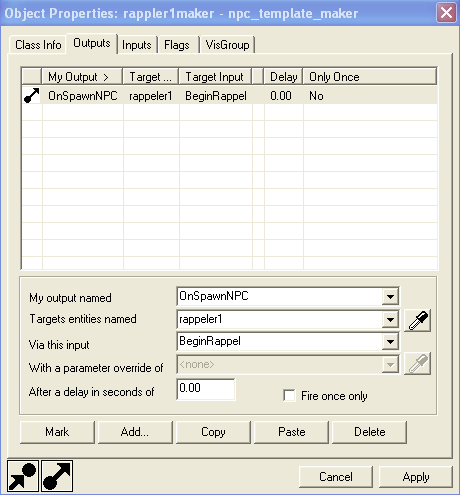 Compile and your done :] Hope this helped some of the newer mappers.