Oc manor
From Obsidian Conflict Wiki
Language:
[[::Oc manor|English]]  •

[[::Oc manor/zh-hans|中文(简体)‎]]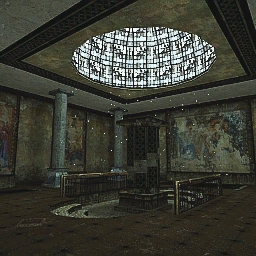 Map Info
| | |
| --- | --- |
| Map Name | oc_manor |
| Author | Tysn |
| Genre | Puzzle |
| Suggested Players | 2-8 |
Gameplay
After hearing rumors of a large forture hidden in an abandoned mansion, you and your group have set out into the zombie-infested manor in search of it.
Tips
Remember to check everywhere; ceilings and floors, under and on top of props. The switches can be located anywhere.
Not all switches operate the same. Some pairs of switches must be pressed at the same time. Others reset quickly after being pulled, so one player must pull the switch and another player must quickly access the area it opens.