De prodigy
From Obsidian Conflict Wiki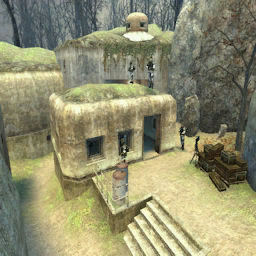 Map Info
Mapadd Name
de_prodigy
Author
Fug4life
Genre
Linear/Combat
Suggested Players
2-16
Requirement Games:
Half-Life 2
Counter-Strike: Source
Starting Weapons:
weapon_healer
weapon_crossbow
weapon_crowbar
weapon_smg1
weapon_uzi
Gameplay
Find the tau artifact and return it to Mossman. Then blow the base!
Weapons
weapon_healer
weapon_crossbow
weapon_crowbar
weapon_smg1
wepaon_uzi
custom_mp5_de_prodigy
custom_m4new
custom_ak47new
NPCs
npc_mossman
npc_citizen <rebel medic model>
npc_hgrunt
npc_turret_floor
monster_human_assassin
monster_snark
npc_houndeye
npc_bullsquid
Tips
You should use item_cloak in this map, so the enemies won't see you, and set off the alarm. The best thing is for all players to line up near the button, and kill all enemies in sight.